School sports day ideas
22nd March 2018
You might literally find yourself jumping through hoops to organise a school sports day, but all the hard work is worth it to see your students having fun and keeping fit.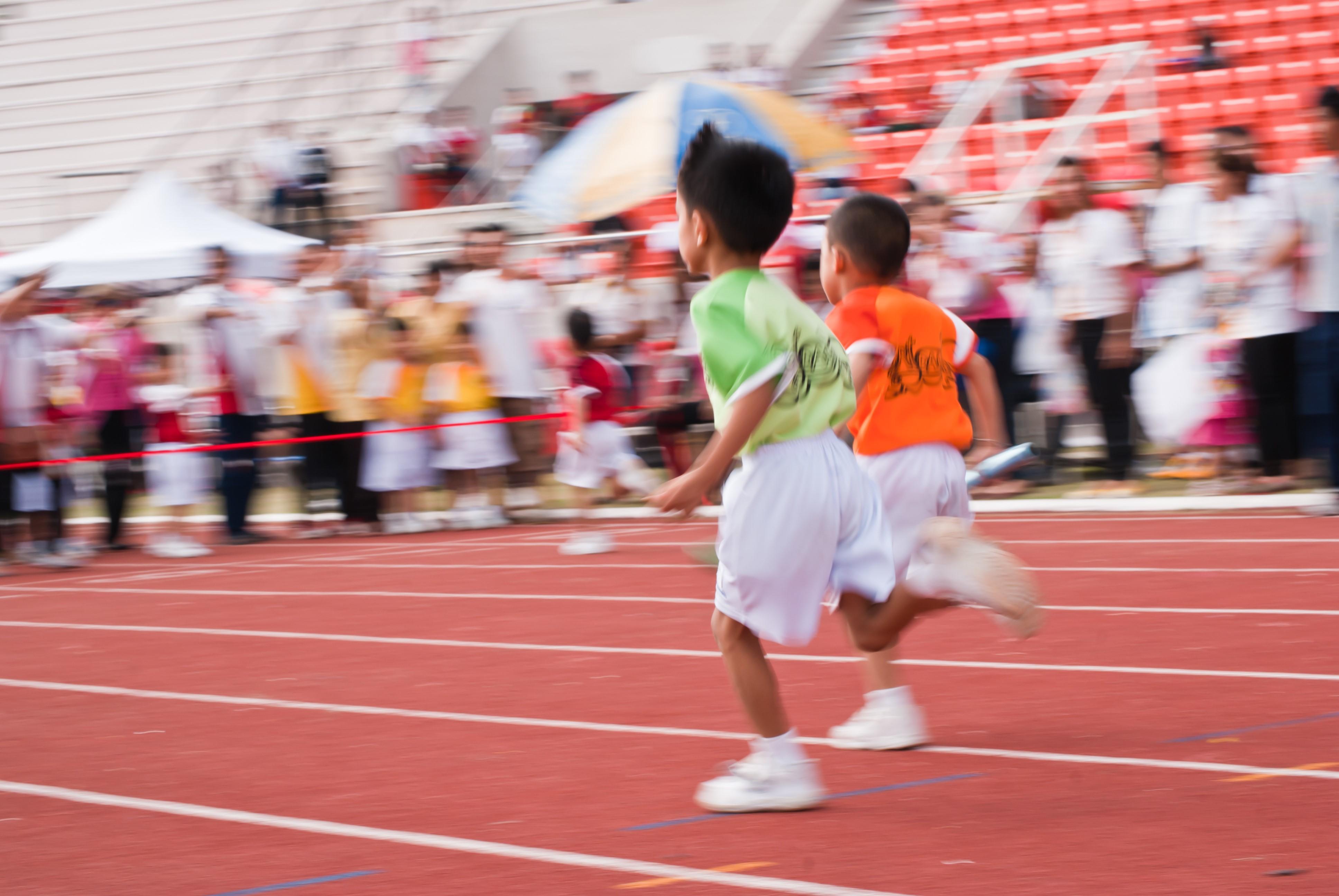 What are the benefits of a school sports day?
It highlights the importance of rules

Students learn to set goals and have focus

It encourages teamwork through activities such as tug-of-war and relay races

It teaches students to learn to lose and how to accept defeat gracefully

It shows students how to be a good winner

It increases student self-esteem and boosts their confidence

It improves health and fitness
Choose sports day games that include skills that your students have been learning throughout the year during their P.E lessons, so that they are confident taking part.
Activities you could use at sports day include:
An obstacle course

Games using bean bags and hoops

Rolling races

A wheelbarrow race

A jumping race

Circuits

Races on space hoppers
Be clear on the rules at sports day

Make sure that every student understands the rules long before the actual day, with lots of practice time during P.E lessons. This ensures that sports day will be safe and your students' confidence will be boosted before the event.
Celebrate your students' achievement
It is important to have an incentive for students to do their best and to reward hard work and taking part. It is a good idea to make sure every student taking part receives an achievement medal at primary school level, with those winning the races receiving special awards. Every student will treasure their award and this will encourage them to work even harder.
Sports day reward ideas include:
Make sure everyone is having fun at sports day
It is vital to focus on the fun during a sports day. Many students will not be naturally sporty and they may feel anxious or intimidated by the idea of sports day.
Make sure that you include some silly games to make your students laugh and boost their confidence. Try:
Bucket games involving water, such as water cup relays or apple bobbing

Messy games involving jelly

Egg and spoon races

Welly wanging

Spider races (on all fours)

Dressing up races where students have to put on gloves/hats as they run
In addition, separate the races into ability by watching the children practice during lesson time - this way, there should be no students winning by miles or coming last by a long way. Make sure that you have older student helpers that run alongside those younger students coming last, to support them with words of encouragement.
Choose a sports day theme
If a traditional sports day doesn't appeal to you, try choosing a theme. The theme can run through the sports day brochure, outfits, badges and themed races.
You can also continue the theme through classroom crafts and preparation with bunting and posters.
Themes to consider include:
Superheroes

Book characters

Sporting heroes

Different colours/school houses

Different countries
Bring sports day into the classroom
Once sports day is over, keep the enthusiasm for physical activity up by writing about the sports day in a story or poem format, or by writing a school newspaper or magazine to report on the events.