How should success at school be celebrated?
23rd May 2018
Part of a teacher's job is to motivate their students and one way of doing this is to provide incentives by celebrating achievements and success. This encourages students to want to do well and to believe that they can do well.
It is important to celebrate success at school because it will develop each pupil's self-esteem and increase their confidence. This is part of positive reinforcement which is key to a student's learning and development.
Exam and test results can make students feels like school success is black and white - they are either a success or a failure. This can be very demoralising and in turn can lead to the student giving up if they feel like it is unlikely that they will get a high score or grade.
In celebrating small successes throughout the year, teachers can show that success is not a grade, but actually effort made, hard work and persistence. Praising and celebrating success in the form of hard work rather than results is a key motivator - students will work even harder.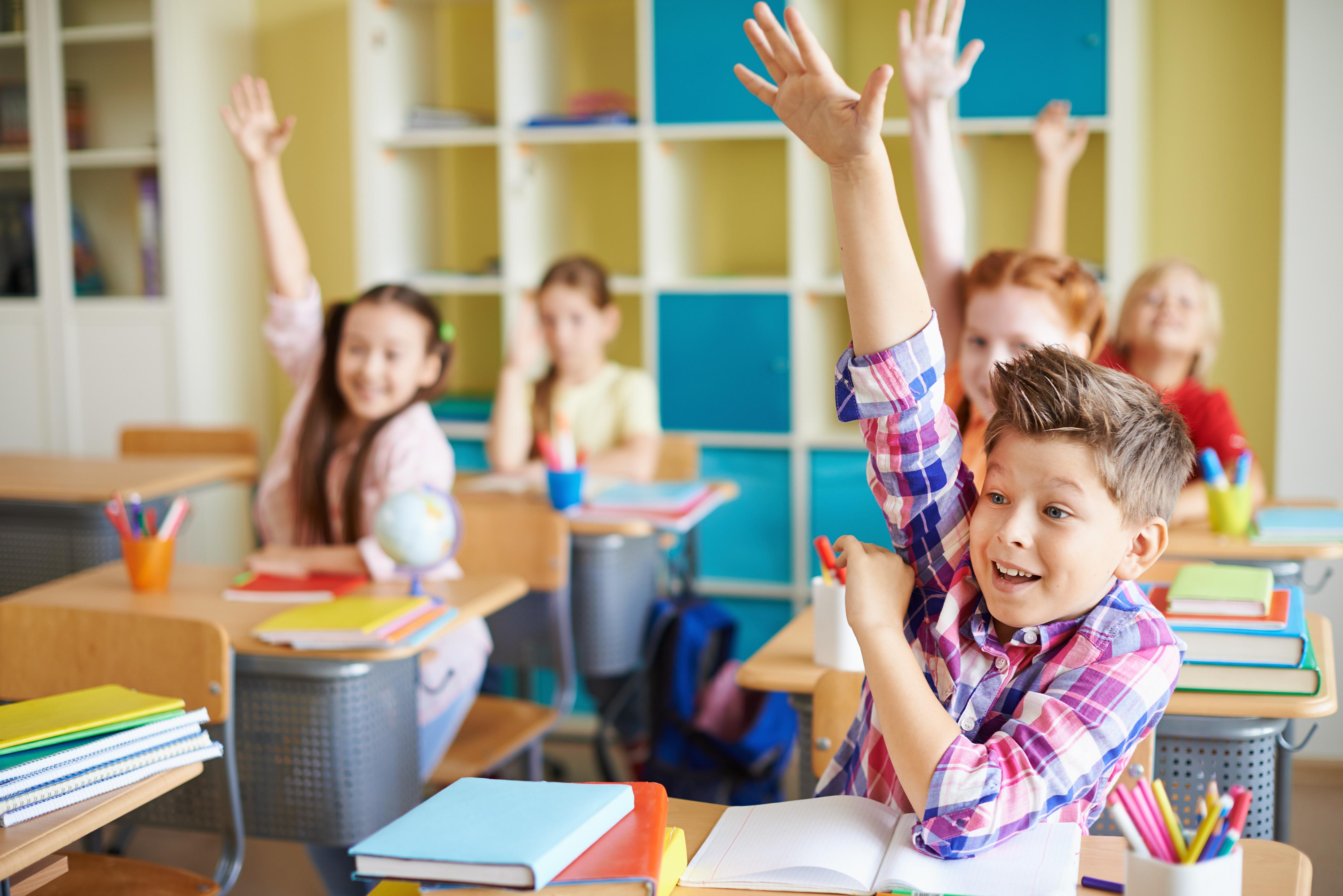 What are some school success celebration ideas?
Organise an award ceremony to celebrate school success
Awards ceremonies create a celebratory environment which can give students school rewards to work towards. You could organise an awards ceremony at the end of each half term to keep the students motivated.
The awards can be carefully chosen - not just for the academic high flyers, but for those who have tried to the best of their ability and have shown the most improvement.
Awards presented can range from trophies to medals or star badges - each will make students feel valued with a sense of achievement.
Tell the parents about their child's school success
Parents love to hear positive feedback about their child's learning. They may reward their child for their hard work with more praise or a treat which will further instill in the child that hard work and effort pays off.
This communication between teacher and parent can also facilitate discussions in the home about school work, projects and tests which again is of benefit to the student's education.
Offer school rewards
If you have a reward system for the whole class, students will want to work together for their common goal.
You could tell the class that if they all concentrate and work hard during an intense study session you will reward them with a lesson outside in good weather.
Reward with responsibility
Students often thrive when given responsibility as they enjoy the recognition and importance.
You can reward hard work or a change in behaviour for the better by asking them to be your assistant for the day. Alternatively you could award them by appointing them a class prefect or school ambassador, giving them a school badge displaying their position to wear with pride.
Give regular praise
Be as specific as possible when you praise your students so they know that you have recognised their achievement.
Make sure you praise the effort that it took to get the result, rather than the result itself. There are numerous studies with evidence to support praising effort rather than result as it will motivate students to work harder.
Praising the result alone can make students lazy in future as they then relax and take it easy thinking they have naturally achieved something and so no effort is required.
Encourage praise from peers
Praise from peers can matter more to a student than a teacher's praise - and it is something that is likely to stay with them.
Try this self-confidence building exercise:
Sit the students in a circle and ask each student to write their name on an envelope. Then ask everyone to pass their envelope to the right. Ask them to write something they see as a strength in their peer on the piece of paper inside the envelope. Ask the students to provide an example so that it is specific.
Display students' work
Highlight work that you think a student has really excelled at by hanging it up on the wall. You could buy a collection of ornate and multi-coloured frames in a second hand shop and attach them to the wall for a permanent gallery to celebrate the student's efforts.
The students will feel a great sense of pride and self-worth when they see their work framed on the wall.
Write a card
With communication increasingly online, handwritten notes are rare. Even school 'letters' are now sent to parents via apps.
You can use this change in communication style to your advantage when celebrating success at school. Handwritten notes or cards are seen to make that extra effort and therefore will make a bigger impact.
Write a note to a student telling them how proud you are of them for a specific school success and how grateful you are to be their teacher.
Motivating students by celebrating their achievements will lead them to greater success in school. Encouraging your students to believe in themselves can have a lasting impact both inside and outside of school.